High‒Sensitivity Detectors Support a Wide Variety of Analyses
High‒Sensitivity Simultaneous Analysis of Inorganic Gases and Lower Hydrocarbons Using Dual BID System

The barrier discharge ionization detector (BID‒2030) is a universal detector that offers high‒sensitivity analysis by using a low‒frequency dielectric barrier discharge plasma for ionization. The BID generates a helium (He) plasma by applying a high voltage to a quartz glass tube. The light energy from the He plasma then ionizes the target components and the ions are collected and output as peaks using a collection electrode. Its universal detection capability and high sensitivity make it the perfect choice for the analysis of inorganic gases and light hydrocarbons at ppm‒level concentrations. The Nexis GC‒2030 can be equipped with up to two BID‒2030 detectors for increased productivity or separation versatility.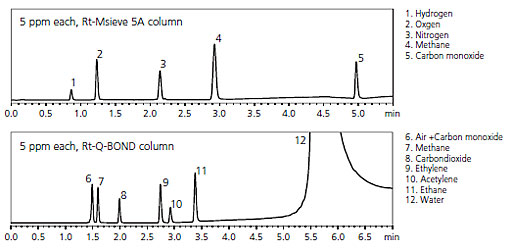 High‒Sensitivity Simultaneous Analysis of Inorganic Gases and Lower Hydrocarbons Using Dual BID System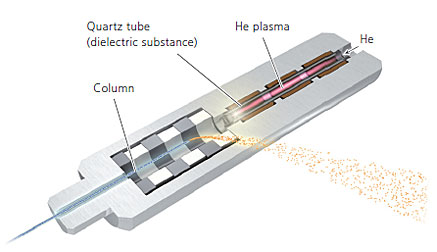 Barrier Discharge Ionization Detector (BID‒2030)
Analysis of Residual Solvents in Pharmaceuticals
The jet and collector structure on the flame ionization detector (FID‒2030) has been optimized to provide improved performance. Noise levels were also decreased by improving the stability of the signal processor and flow controller. This results in the world's most sensitive FID. This makes the Nexis GC‒2030 the best choice to measure residual solvents in pharmaceuticals.
Analysis of Trace Residual Solvents in Pharmaceuticals using Head Space GC, Class 1 Standard Solution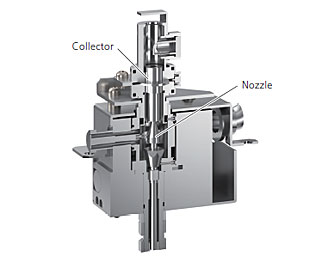 Flame Ionization Detector (FID‒2030)
Analysis of Volatile Organic Compounds (VOCs) in Effluent Water
The electron capture detector, ECD‒2010 Exceed, features a uniquely designed internal structure that protects the source from contamination while providing exceptional sensitivity. The result is a detector that will last longer between cleanings to provide greater productivity and maximize your ROI.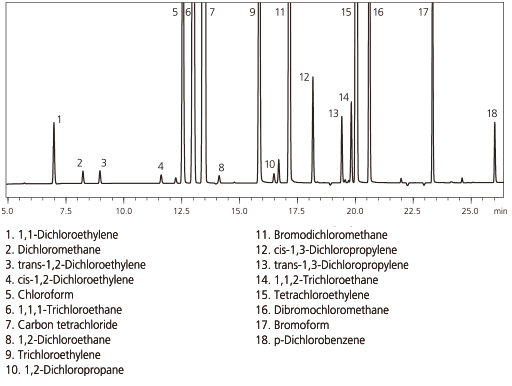 Analysis of Volatile Organic Compounds (VOCs) in Effluent Water using Head Space GC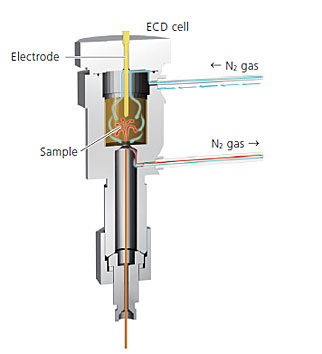 Electron Capture Detector (ECD‒2010 Exceed
Analysis of Organic Phosphorus Pesticides in Food

The flame photometric detector (FPD‒2030) features an optimized flame shape and a more advanced dual‒focus system, which result in the world's most sensitive FPD*. It can detect ultra‒trace quantities of organic phosphorus pesticides in food with higher sensitivity.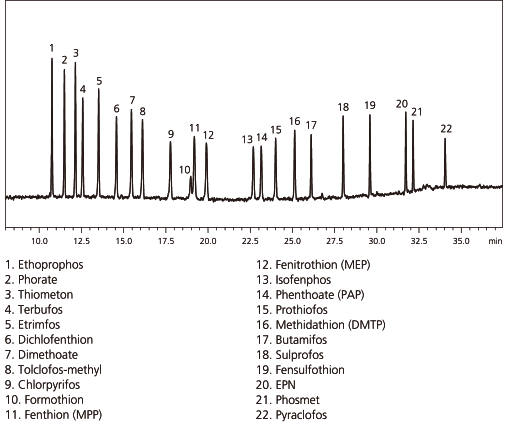 Splitless Analysis of 5 μg /L Organic Phosphorus Pesticide Standards for each component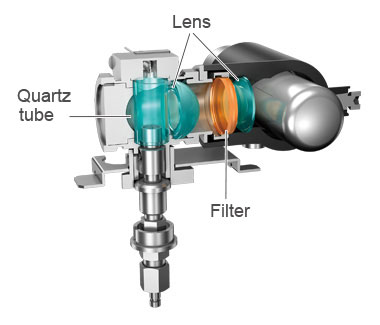 Flame Photometric Detector (FPD‒2030)