Comfortable Operation
Improved operation through clear design
Enables intuitive mouse operations
Operational status of instruments can be checked at a glance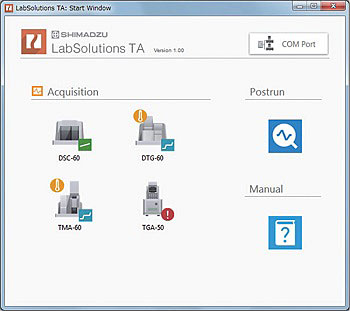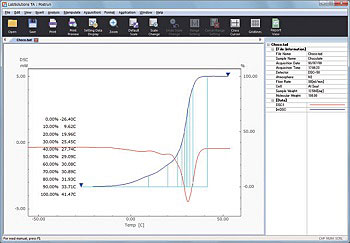 Frequently used functions are arranged as large icons above graphs. Scrolling up and down or left and right on the graph and enlarging and reducing can be performed easily by using the mouse wheel or dragging the cursor.
Improved Productivity
Automatic manipulation and automatic analysis functions in template format
Measurement result reports are automatically prepared
When the template function is used, manipulation and analysis can be automatically performed. By configuring the template in the acquisition program prior to measurement, automatic analysis and report preparation can be performed.