GC/MS & LC/MS Certified Vials
Are You Losing Precious Samples Because of Your Vials?
Adsorption of vials affects the accuracy of your analysis results. Some sample vials have low adsorption, but the results show low consistency in reproducibility. Other sample vials even have worse recovery rate of compounds.
But now...you have Shimadzu Certified Vials!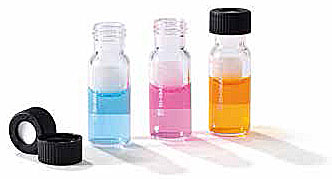 Three Features of the Shimadzu Certified Vial
Reduces the Adsorption of Basic Compounds on the Surface of the Glass Vial
This improves quantitative accuracy in the analysis of trace basic compounds.
Included Quality Certificate Signifies the High Quality of the Vial
This product can be used as a vial for high-sensitivity analysis in conventional LC and in LC/MS and GC/MS analysis.
Wide Mouth with Preset Cap and Septum Improves Ease of Use
This shortens the time needed for sample preparation and reduces human error.
Reduced Adsorption of Basic Substances
Adsorption of basic substances, a drawback of glass vials, has been reduced as much as possible. As a result, stable recovery rates can be obtained with no changes over time.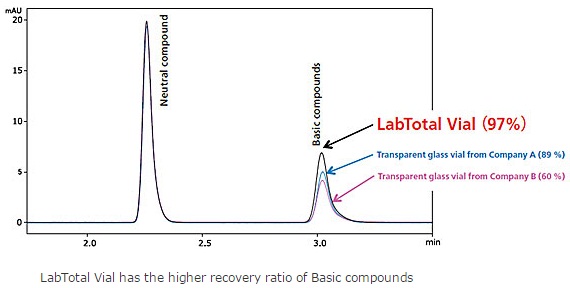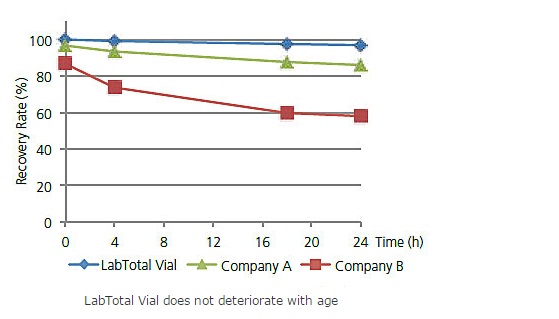 Mass Spec Quality Certificate Provided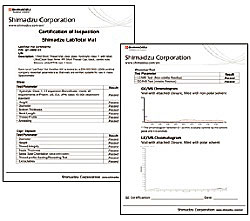 This confirms that there was an absence of elution components from the vial in random inspections using LC/MS/MS and GC/MS/MS. Therefore, this product can be used with confidence, with no concern for ghost peaks originating from the vial.
Wide Opening Vial, with Preset Septum and Cap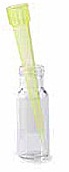 This product is designed so that the corners of the bottom of the vial interior can be easily reached e.g. by inserting a 100 μl micropipette tip. This increases the ease of use when inserting and retrieving samples.
GC/MS & LC/MS Certified Kits
Content: 100 pcs. / pack
Including vials, caps and septum
Kits P/N

Vial

Cap/Septum

227-34001-01

Certified LC/MS vial

1.5 ml glass, clear; 9 mm screw neck wide opening; with label; 32.0 x 11.6 mm

black plastic cap with centre hole; silicone white/PTFE red; 55° shore A; 1 mm thickness; UltraClean

227-34002-01

Certified GC/MS vial

1.5 ml glass, clear; 9 mm screw neck wide opening; with label and filling lines; 33.8 x 11.6 mm

white ultra-high-performance-grade plastic cap with centre hole; silicone dark blue-translucent / PTFE natural; 35° shore A; 1 mm thickness
For Research Use Only. Not for use in diagnostic procedures.

This page may contain references to products that are not available in your country.
Please contact us to check the availability of these products in your country.