Microchip Electrophoresis System for DNA/RNA Analysis
Simplifies Gel Electrophoresis Quick Setup, Great Results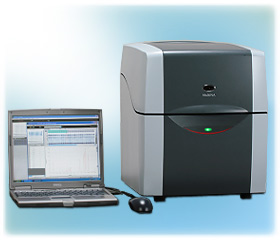 No gel creation required and automated analysis of up to 108 loaded samples.
High repeatability of predicted size values.
High-sensitivity detection without the use of ethidium bromide.
Viewer allows parallel display of analysis data from different times and dates.
Features
Solution to Your Frustration with Agarose Gel Electrophoresis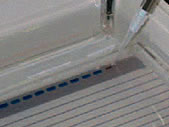 Simplifies Gel Electrophoresis Quick Setup, Great Results
Are you unhappy with the series of manual operations you have to perform?
Can't afford the time?
Don't want to use ethidium bromide?
Do you want to run data during your lunch break or over night?
If MultiNA is used >>
Lower Analysis Costs
A sophisticated reusable microchip achieves lower running costs for consumables per analysis than agarose gel electrophoresis.
Automated Analysis of Up to 108 Loaded Samples

Reusable microchips and selecting the optimal reagent for each sample achieves excellent analytical performance.
High-speed automatic operation for up to 120 analyses (An analysis schedule can include up to 120 samples while the instrument can accept a maximum of 108 samples (96 + 12 extra).) - Approx. 80 seconds/analysis processing speed
High Sensitivity Detection
This instrument is equipped with a LED-excited fluorescence detector. It's more than 10 times as sensitive as ethidium bromide staining.
High Resolution and High Reproducibility
Select the optimal separation buffer that suits the sample. Simultaneous electrophoresis of an internal marker ensures high analysis reliability and reproducibility.
Wide Range of Applications
Food Analysis : Detection of Allergenic Substances
Japan was the world's earliest adopter of a labeling system for foods containing allergens. DNA analysis by qualitative PCR can be performed on five (wheat, buckwheat, peanuts, prawn, and crab) of the seven specified raw materials (excluding egg and milk) .
Application to Genotyping: Identification of Thunnus Using PCR-RFLP Method
The tuna-specific genetic sequence in mitochondrial DNA is amplified using PCR. This amplified DNA is cleaved with a restriction enzyme and the pattern used to identify the tuna species. * PCR-RFLP: (Polymerase Chain Reaction-Restriction Fragment Polymorphism)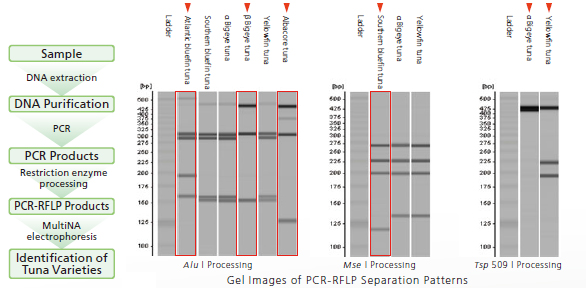 This instrument is not available in the USA and may not be available in some other countries. Please contact your local Shimadzu representative for availability.
For Research Use Only. Not for use in diagnostic procedures.
This page may contain references to products that are not available in your country.
Please contact us to check the availability of these products in your country.