In addition to the normal analysis report creation function, LabSolutions offers the multi-data report creation function that allows the user to prepare reports with combined data from various instruments. It provides report templates for system conformance, content uniformity, elution, and other standard tests as standard. The operational environment is the same as for Excel, making it easy to prepare report formats for various standard tests. In addition, this function supports automatic report printing and automatic generation of PDF files.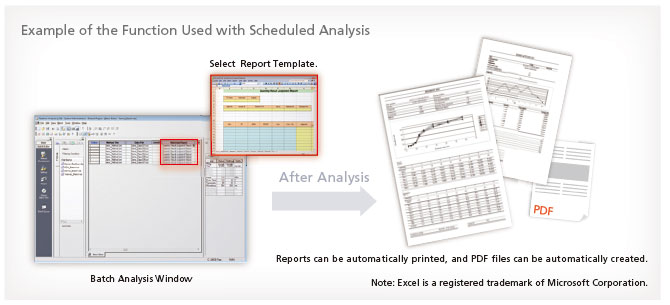 Features simplified preparation of free formats and a reduced validation workload using change control.
Allows the user to:
Save time and effort when creating simple templates and using Excel.
Print out reports for various instruments using LabSolutions only.
Create report templates for various standard tests with ease.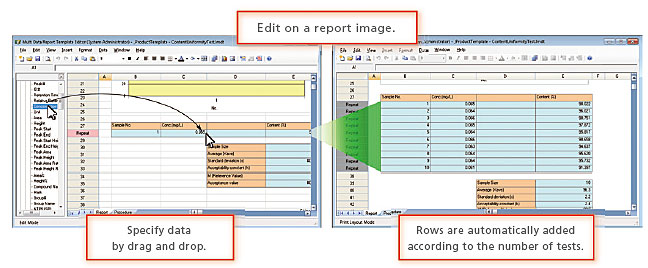 Enabling Report Creation for Various Instruments
LabSolutions' Data Manager can prepare integrated reports using analysis data and results obtained from various instruments. Not only can reports be created for HPLC, GC, MS, FTIR, UV, balances, and other instruments individually, but they can include combined data from several instruments. Enables automatic printing of prepared reports and automatic generation of PDF files.
Report Templates for Various Standard Tests Provided as Standard
Verified templates for system conformance, content uniformity, elution, purity (structural analogs), and other standard tests are provided as standard. Also, free templates can be easily customized.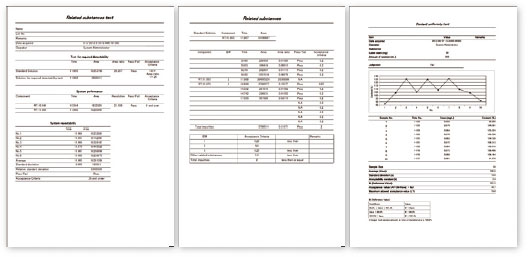 This page may contain references to products that are not available in your country.
Please contact us to check the availability of these products in your country.