Total Support for Regulatory Compliance 2
Support for Document Creation
To ensure regulatory compliance, system and operational management procedures must be documented, and the equipment must be operated in accordance with these procedures, necessitating operational conditions besides the functions that the equipment being used possesses. In addition to the many procedures generally administered by the equipment manufacturer, Shimadzu also provides services to support the creation of documents that should be created and maintained by businesses subject to regulation. We provide detailed, total support across the entire system lifecycle, from discussions prior to system introduction to periodic inspections after introduction, and even system upgrades. In addition, we respond promptly to trends in Japan and overseas, such as new requirements from regulatory agencies, thereby maintaining a flawless support organization always capable of responding to customer requirements.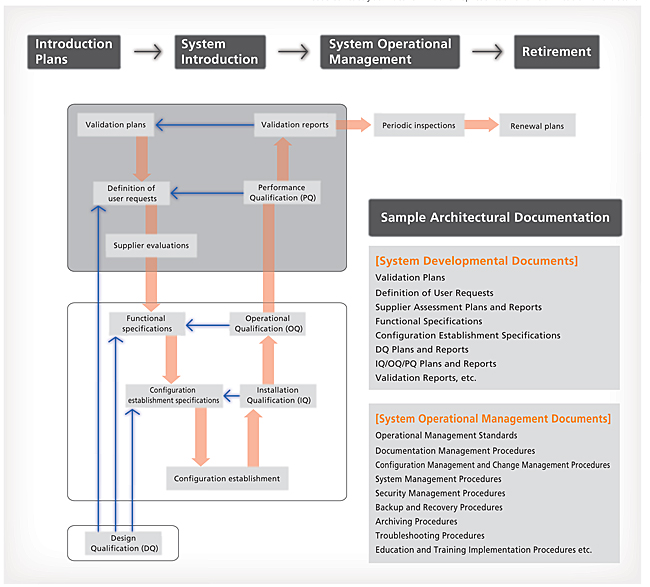 For Research Use Only. Not for use in diagnostic procedures.
This page may contain references to products that are not available in your country.
Please contact us to check the availability of these products in your country.