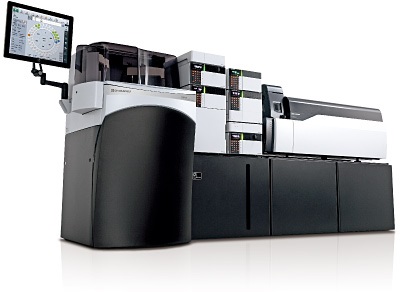 Fully Automated Sample Preparation Module for LCMS™ Based on Shimadzu's Extensive Experience with Clinical Examination Systems for Blood Coagulation Analysis


Simply Place Blood Collection Tubes in Position and the Module Automatically Performs Everything from Sample Pretreatment to LCMS Analysis
Achieves Reliable Data Acquisition
Fully automates processes from pretreatment to LCMS analysis.
Reduces variability in internal standard substance concentration (using vials with septa installed).
Equipped with improved and expanded accuracy control functionality.
Reduces operator errors and risk of infection.
Eliminates the Need to Review Settings for Routine Work
Automates processes from searching toxicological drug libraries to generating reports.*1
Provides the optimal analytical method.*2
Further Improves Efficiency of Research or Business Processes
Makes it easy to create or review new pretreatment protocols.
Samples can be added or processing interrupted in an emergency.*3
Text files can be used to load analysis requests from an LIS or output concentration values to a specified folder.
*1 Requires the LC/MS/MS forensic toxicological database or rapid toxicology screening system Ver. 2, which are sold separately.
*2 Limited to commercial LCMS analysis kits and other methods available for supply.
*3 The number of interruptions or samples that can be added is limited by the number of pretreatment vials placed.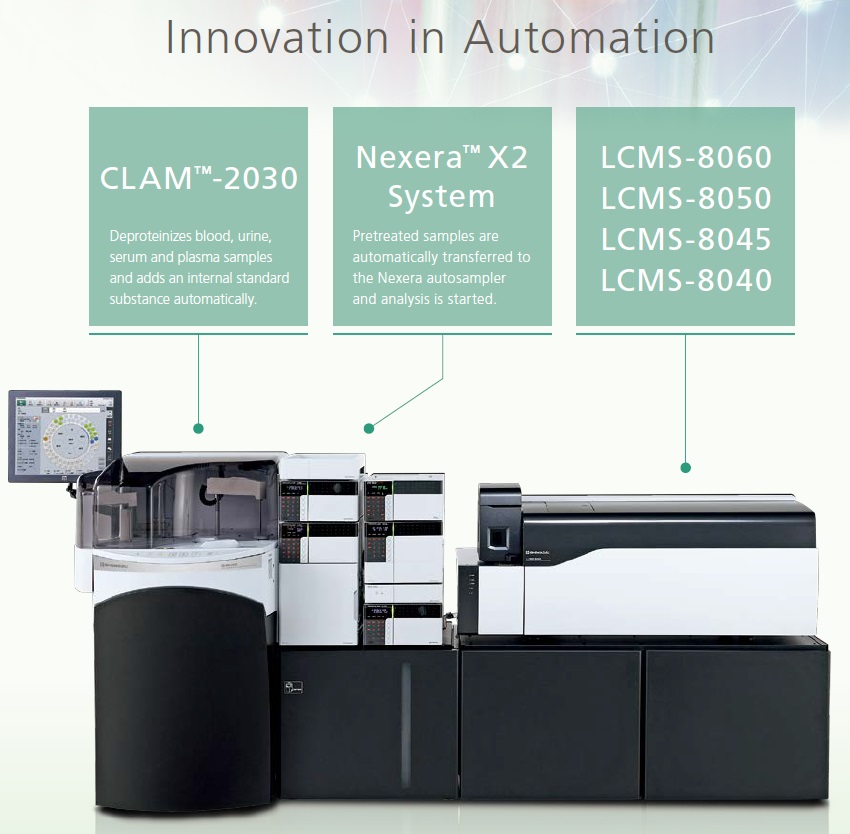 For Research Use Only. Not for use in diagnostic procedures.