Improving Managerial Efficiency
Pertinent Information is Managed for Every Project
LabSolutions DB and CS provide a project management function enabling management suited to tasks and system operations. This function enables equipment and user management, security policy, and data processing to be set on a project by project basis, thereby improving the efficiency of data searches and management tasks.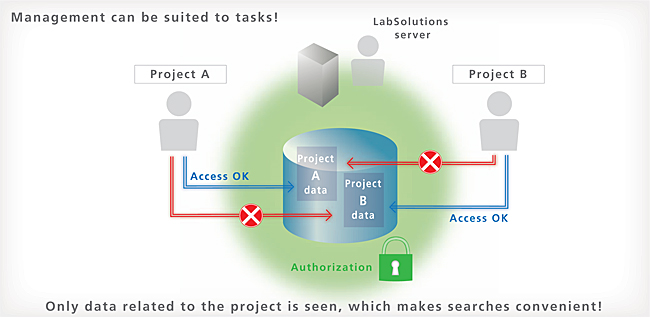 For Research Use Only. Not for use in diagnostic procedures.
This page may contain references to products that are not available in your country.
Please contact us to check the availability of these products in your country.