Nexera Amino Acid Analysis System
Amino acid analysis occupies an important role in diverse fields such as food science and pharmaceutical manufacturing. Nexera Amino Acid Analysis System uses detection by post-column fluorescence derivatization, with o-phthalaldehyde (OPA)/N-acetylcysteine as the reaction reagents, to selectively and with high sensitivity quantitate the amino acids contained in samples with high levels of contaminants.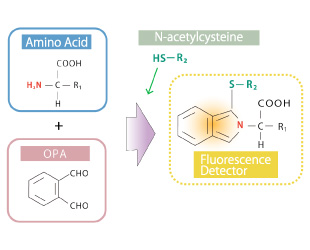 Selectively Detects Amino Acids
Selectively detects amino acids based on Shimadzu's highly acclaimed post-column reaction technology and high-sensitivity fluorescence detector.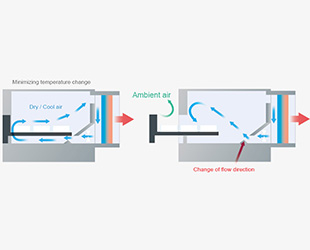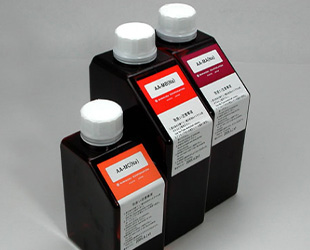 The mobile phase and reaction reagent used in this system are available as a special reagent kit that can be used without preparation after opening.