TOC-L Series (Combustion)
The market-leading Total Organic Carbon analyser
Shimadzu's 680°C catalytic combustion method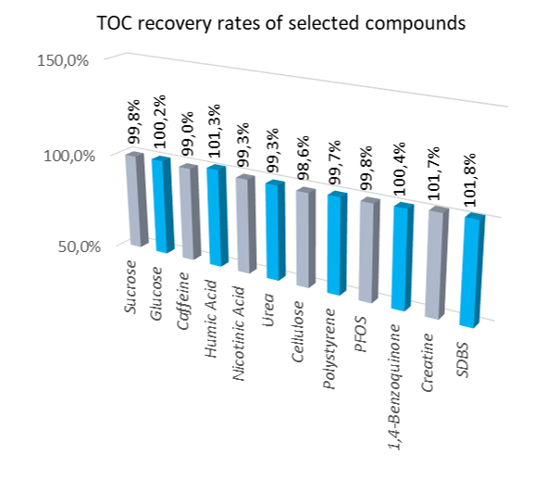 The TOC-L Series utilises the 680°C catalytic combustion oxidation method, which was developed by Shimadzu and is now used worldwide.
It completely oxidizes easily decomposed, low-molecular-weight organic compounds, as well as hard-to-decompose insoluble, macromolecular and even particulate organic compounds.
The use of a platinum catalyst results in oxidation to CO2 at a lower furnace temperature compared to conventional methods. This is not only more energy efficient, but also aids in increasing combustion tube life time and minimizing the effect of high salt contents in samples.
The high-temperature catalytic oxidation technique complies among others with the following standardisations:
EN 1484, ISO 20236, ISO 8245, EN 12260 (using TNM-L option), EN 15936 (using SSM-5000A option).
Ultra wide measurement and application range
Our high-sensitivity models (TOC-L CxH) allow a wide dynamic measurement range from 4 µg/L to 30.000 mg/L, enabling the analysis of samples from ultrapure water to highly contaminated water. The standard sensitivity models (TOC-L CxN) offer excellent value for money for more routine TOC measurements. All TOC-L models are capable of TC, IC, TOC ( =TC–IC) and NPOC measurement, while options enable Total Nitrogen (TN) and even direct POC (volatile organic carbon) measurement. Read more
Options to further enhance functionality
Featuring sophisticated options and accessories, the TOC-L can be adapted to meet a wide range of applicational needs, including tailored autosamplers, a Nitrogen module to allow the simultaneous analysis of TOC and TN, the use of low-cost compressor air as carrier gas and measurement of gaseous and solid samples.

For the analysis of more demanding matrices such as seawater, suspended solids, concentrated acids and chemicals, we offer specific accessories that help to significantly reduce the maintenance requirements while maintaining excellent measurement results. Read more
What if your analytical focus changed? No problem, nearly all options and accessories can be retro fitted at a later date, as needs change, without having to replace the main analyser unit. The TOC-L really does represent a sound investment for the future.
Reliable and efficient
Integrated sample preparation (ISP) and injection system
The TOC-L is equipped with Shimadzu's well-proven ISP-module, realizing fully automatic sample preparation, like acidification, sparging, injection and rinsing for TOC analysis. These steps can be conducted both in the closed environment of the main unit, to avoid contamination by e.g. ambient air, or in the ASI-L autosampler, saving time and enabling the analysis of particle-containing samples.

To counteract cross-contamination, inert materials are used for sample-wetted components. Flow line diameters have been optimized to handle various particle loads and results in increased flow velocities to avoid sedimentation effects.
Automatic dilution function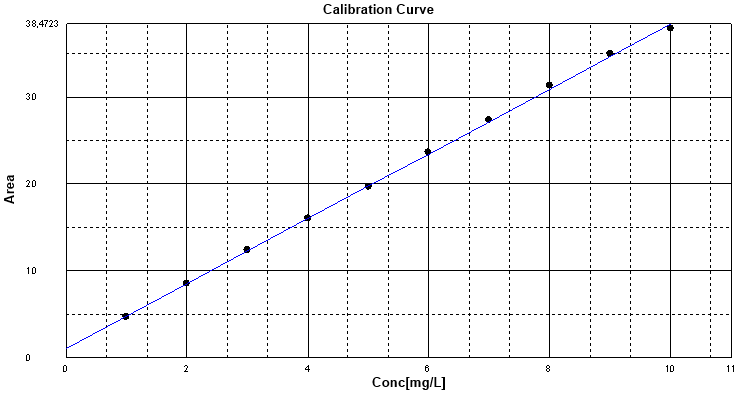 The ISP module allows the automatic dilution of sample and calibration solutions. This can be utilized for effortless and standard-compliant creation of multi-point calibration curves out of a single stock solution. No need to purchase or to dilute multiple calibration solutions by hand.
Furthermore, it allows the system to automatically extend the configured calibration range for automatic range adjustment, or to reduce matrix effects of challenging samples, keeping maintenance effort at a Minimum.
Easy, intuitive operation
Designed for everyday use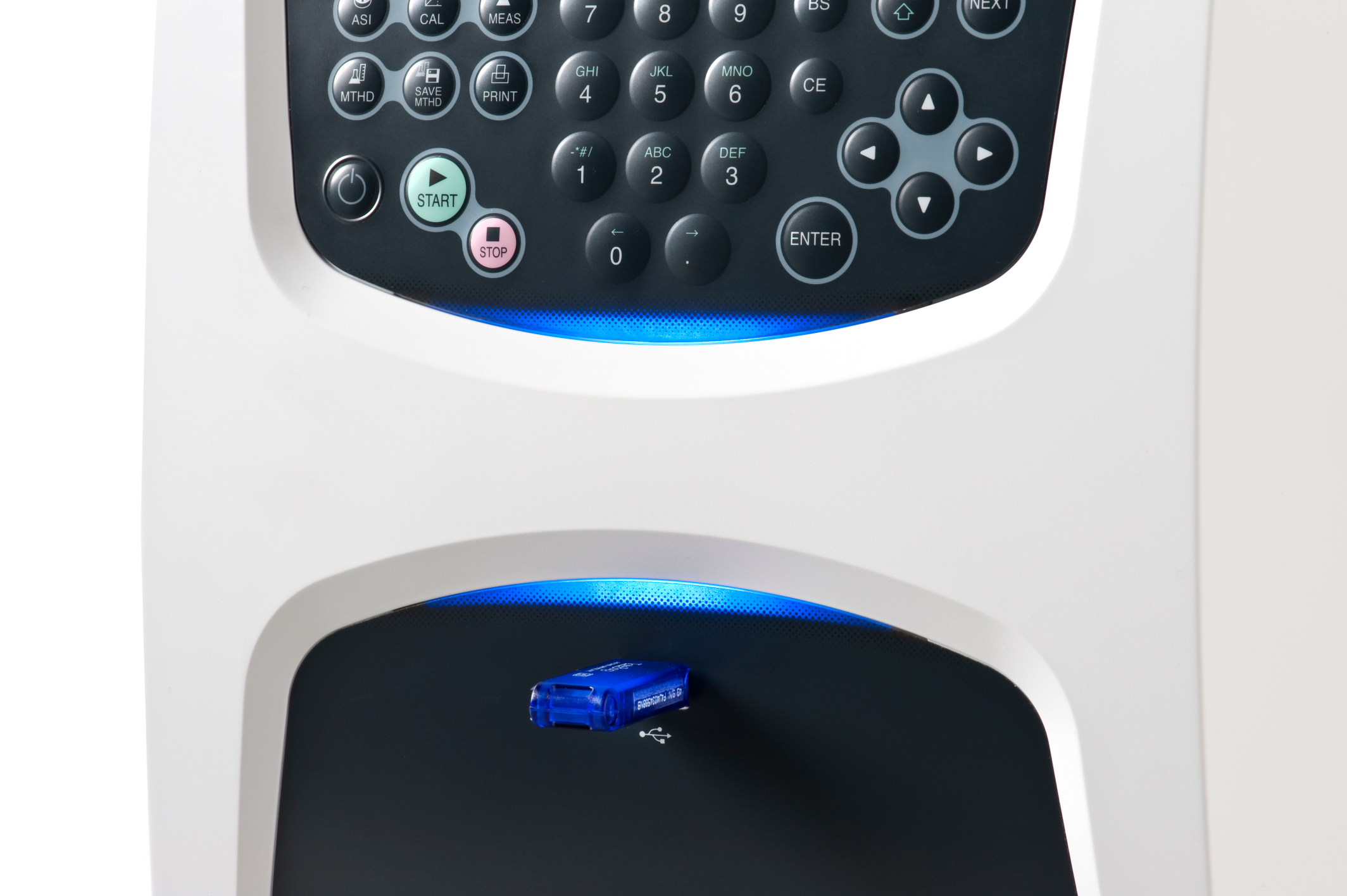 TOC-L does monitor all parameters vital for TOC analysis, such as gas supply status, furnace temperatures and detector performance. The analyser condition can be conveniently monitored across the room by an easy to see LED strip in the analyser's front door, as well as from the analyser software.
Shimadzu's TOC-Control PC software has been designed to simplify analysis work with an easy-to-understand display screen and a variety of convenient and time saving functions, including:
- Ability to set up batches by simple drag-and-drop of pre-defined settings
- Addition or modification of samples during running measurement
- Connectivity to LIMS Systems
- QC functions, such as automatic control sample measurement with charting
- Compliance with GxP regulations with inbuilt Audit Trail, user administration and the possibility to integrate with the LabSolutions
DB/CS framework for ER/ES functions

Read more
Furthermore, Shimadzu's TOC-L is available as standalone model with inbuilt LCD and keyboard for on-site or at-line TOC analysis (sacrificing GxP functions).
To assist operators with routine operation, Shimadzu has launched its interactive Virtual Advisor website. After a short registration step, the user will be offered a host of information relating to TOC-V and TOC-L Series, like flow diagrams, troubleshooting and periodic maintenance.
Other TOC analysers